Last Thursday, tycoon Elon Musk's plan to implement Twitter Blue was launched, an optional paid subscription that now also allows a blue check mark to appear on your Twitter profile. The benefits offered by this monthly payment, among many others, are being able to edit your tweets, publish content of up to 10,000 characters and even get the platform's algorithm to boost your publications. At the end of last week, the blue mark was removed from all the people who had not paid, including celebrities like Shakira and media outlets like Radio Televisión Española.
It has now been that we have been able to see that many celebrity, company and media accounts are recovering their verified accounts although several of their owners have claimed not to have paid for the Twitter Blue service. The social network has not notified these changes by any means, but all the people who have recovered their blue mark have something in common: more than a million followers and quite a bit of notoriety.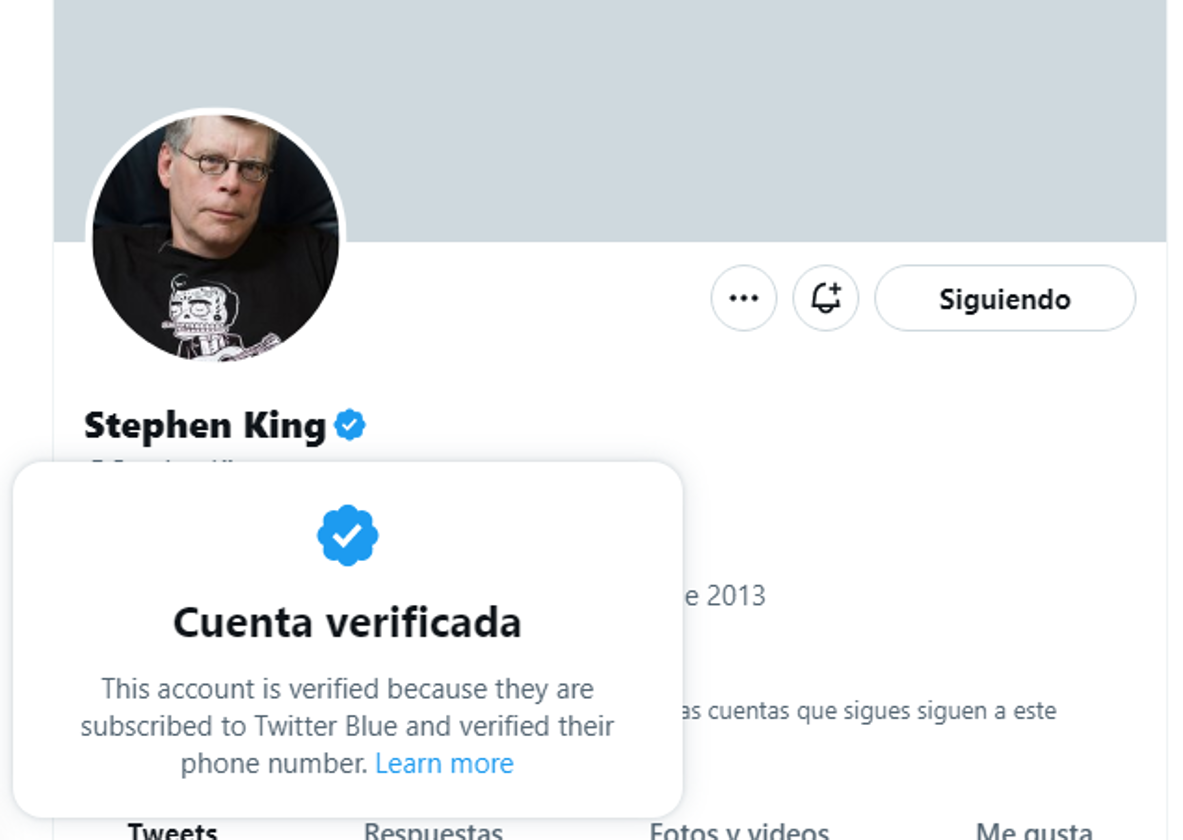 Singer Taylor Swift, streamer Ibai and even deceased celebrities like Kobe Bryant have received their verification back. Media outlets such as the Fox News network or the Reuters and EFE agencies also have their blue tick back. All of them had lost their identification to recover it this Sunday. Although before all this, Musk already announced that he had personally started paying Twitter Blue subscriptions to three celebrities in particular: actor William Shatner, basketball player LeBron James and author Stephen King. It is important to clarify that none of them had asked the CEO of Tesla for this favor and had even expressed that they were not going to subscribe to Twitter Blue.
Previously, the monthly subscription to Twitter Blue cost $4.99, but since they included the new feature of paying for your verification badge, the price went up to $8 per month. Although you can also choose to pay an annual fee to save some money for the Twitter Blue subscription, in total it would be $84 per year without refund. In addition to the benefits mentioned above, the premium version of Twitter also offers the possibility of formatting your tweets, access to news web pages without ads, profile customization with NFTs, priority in replies, mentions and searches, and access to the mode reading to eliminate visual noise to highlight text.
The data handled by this new blue bird social network service is scarce, only 0.2% of users have paid for Twitter Blue in March. This number of subscriptions is insufficient to compensate for the money the company has lost since the arrival of Elon Musk as the new CEO, since many companies stopped paying for advertising on the network.