One day he told himself that he had to do the Camino de Santiago on foot from La Zarza and he did it. Fernando Romero Galán (La Zarza, 1966) has completed the 860 kilometers that separate both towns in 24 days. He left his house on Miraveles Street on Sunday, May 16 and arrived at Plaza del Obradoiro on Tuesday, June 8.
Approximately how far did you travel each day?
The daily average has been about 35 kilometers, although it depended on the desire and strength I had. With the initial enthusiasm and desire, the first day I made 58.
What reasons led you to do so?
Well, I really haven't been moved by any special motive or promise. One day I told myself that I had to do the Camino from the town and I did it. Without further pretensions.
Did you prepare in any way before starting?
No, I did not particularly carry out any type of specific preparation. I have always really liked walking, and I walk when obligations allow me.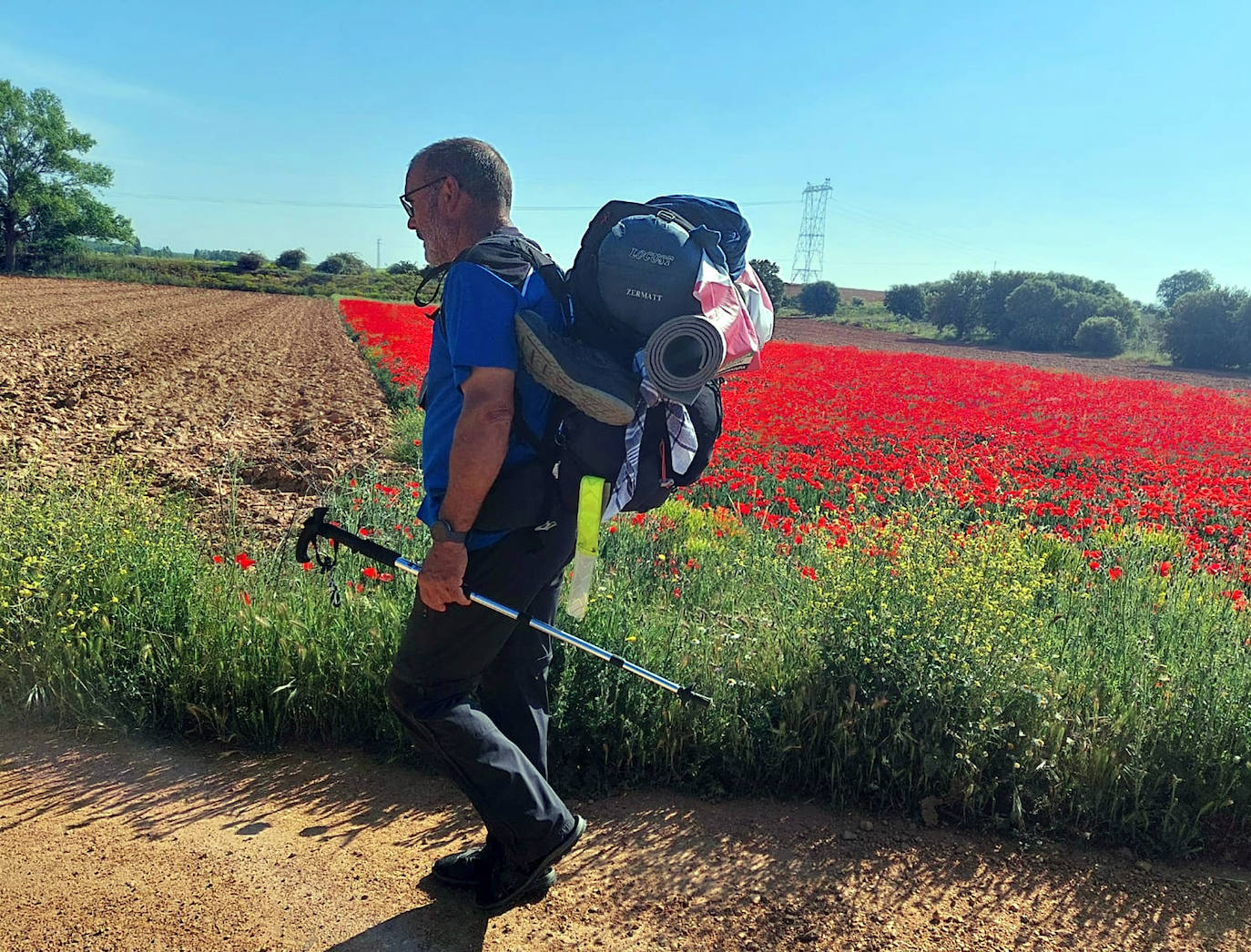 What type of accommodation have you slept in?
I have slept mainly in hostels, but when these were closed, in some cases due to the pandemic, in hostels. Sometimes, I had to continue walking to the next town because maybe there was nothing in the one I had arrived at.
What does it feel like to contemplate the Cathedral of Santiago and know that the objective has been achieved?
The feeling of satisfaction is enormous, unique, very difficult to explain in words. A lot of effort and sacrifice is left behind.
What have been the most difficult moments?
There have been some difficult moments. In the third stage, he got a bug on my foot and I couldn't put the shoe on. I had to go to the doctor's office in Baños de Montemayor where they injected me with an urbason. I was forced to finish the stage in flip flops.
And the best?
I have also experienced very good moments, but, without a doubt, the best was the meeting with my son Alejandro in Benavente (Zamora). He gave me strength and life to continue the Camino.
And how was the experience of doing part of the journey with him?
The experience has been truly fabulous, unforgettable. Being able to share a series of stages with him has been a privilege.
Have you met people doing the Camino?
Well yes, very diverse people with whom I have shared very beautiful moments and with whom I remain in contact. We were all united by the spirit of adventure.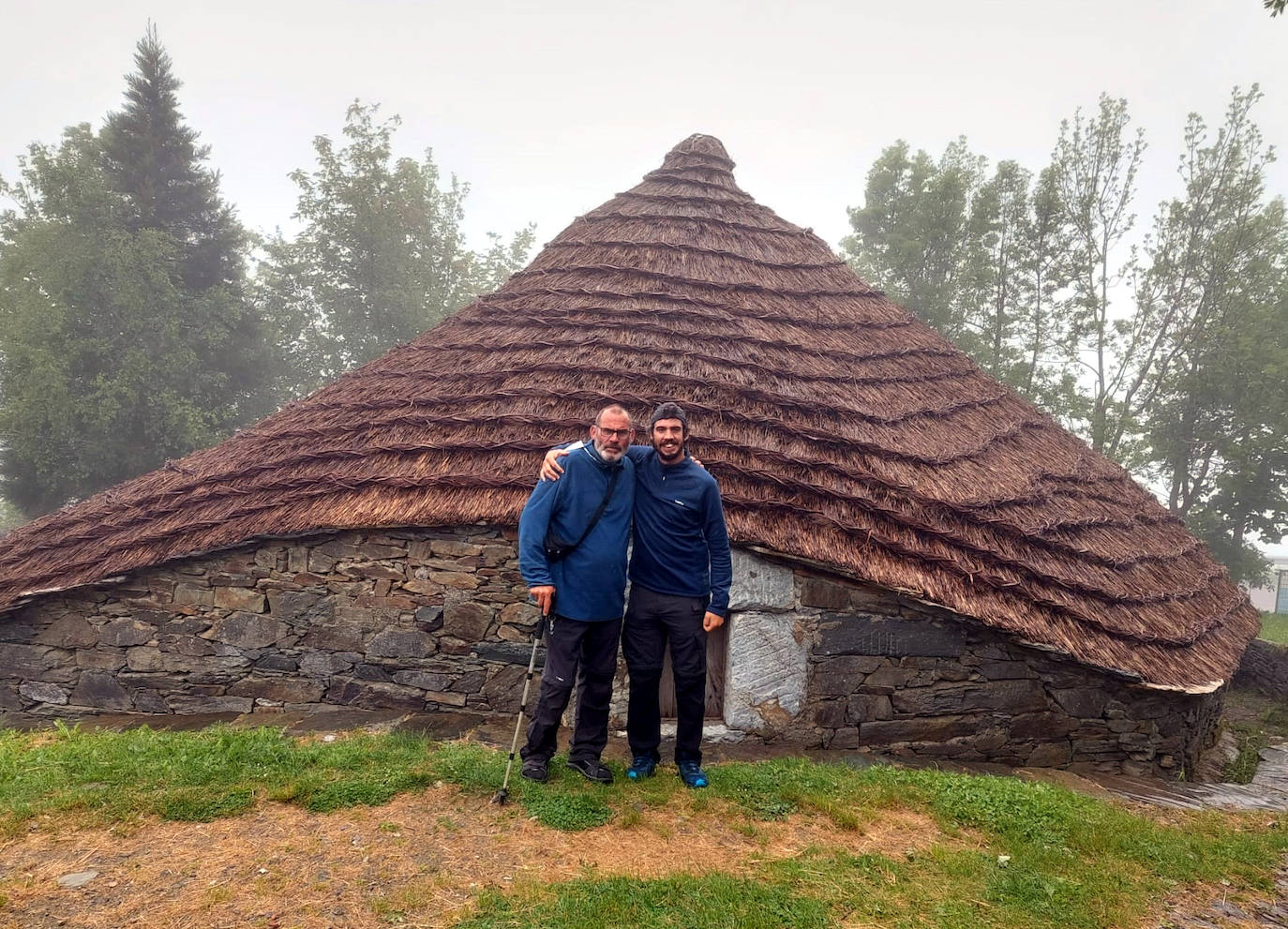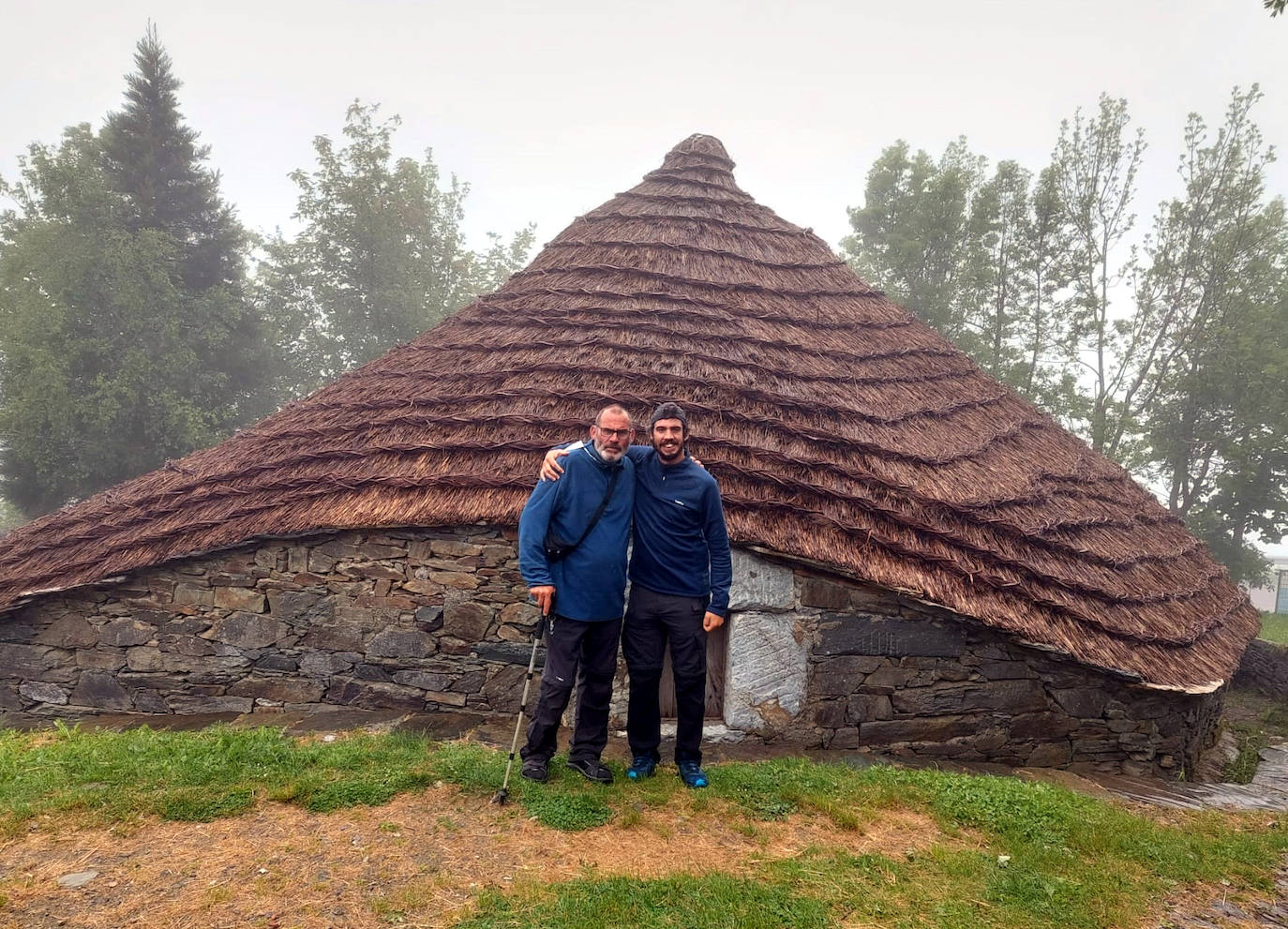 What advice would you give to a pilgrim who wanted to live an experience similar to yours?
Without being a professional, I consider the weight of the backpack to be very important. I recommend that you only take what is essential and leave at home everything that is hardly going to be used.
Do you have any funny stories that happened to you along the way?
Not one in particular, but it is true that at the end of each stage all the pilgrims who met in the accommodation met and told the anecdotes that had happened to us during the day.
Do you think it is an experience to live alone or with someone?
Ugh, I don't know. Traveling so many kilometers alone is hard both physically and mentally. I think it is better to take the path accompanied, and if it is with your child, even better.
If you had to choose a stage, which one would you choose?
There are very beautiful stages, but personally I would choose the one that ends in O Cebreiro, a very small stone town in the province of Lugo.
Was abandonment considered at any point?
No, it never occurred to me to return to the town at any time. I had to meet the objective.
Do you think you should go prepared for the path, knowing the stages and distances, or just jump into it?
Well, I really don't know. I, particularly, have not prepared anything. I just launched into doing it. And she has done well for me.
Has anything changed about you after this experience?
Not really. I'm still the same.